News From Wigtown – November 30, 2017
At home at Number 11
Have you been to our new bookshop yet? Number 11 brings something new to the Book Town, offering a selection of up-to-the-minute titles in paperback and hardback, as well as literary-themed gifts perfect for Christmas stockings. To celebrate the shop's first Christmas, we'll be opening late on Friday 1 and 22 December. Join us from 10am – 9pm for a mince pie or two. All the profits go to supporting Wigtown Book Festival and its year-round activities.  Normal opening: Mon-Sat 9am – 5pm; Sun 12noon – 4pm.
Book Week Scotland
It's not over yet. Scotland's week-long, nation-wide festival of literature continues and there are a host of events taking place in Dumfries & Galloway. And remember, if you can't get to events, you can still take part online in this year's new virtual festival.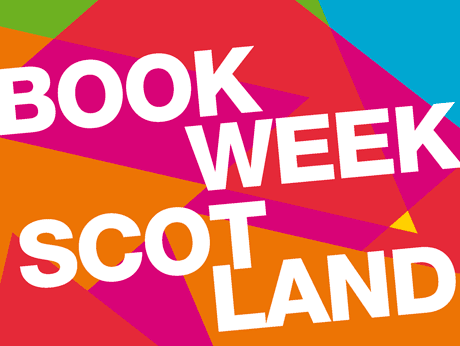 Galore-ious Whisky
Dumfries, Fri 1 Dec, 7.30pm
Keep Yourself Mentally Healthy
Wigtown, Fri 1 Dec, 7pm
Julie Bertagna Workshop
Mabie Forest, Sat 2 Dec, 2pm
A Literary Tapas
Gatehouse, Sat 2 Dec, 7.30pm
Wanted – Wigtown Festival Company Trustees and Young Trustees
As a charity, we're looking for trustees who can bring skills to our board. We welcome applications from skilled individuals from a variety of backgrounds. An interest in literature and knowledge of Dumfries & Galloway is welcome but not essential. However, preference will be given to those with experience in arts administration at a senior level (especially in Scotland); equalities, diversity and inclusion; professional writing and writer-development; and engagement with young people.
A guide to the duties of charitable trustees in Scotland can be found at the Scottish Charity Regulator's website.
We are separately seeking to appoint up to two Young Trustees (15-24) to represent young people's interests on our charitable board. (Full voting rights will only apply to appointees over 18.) Successful candidates are likely to have knowledge of Dumfries & Galloway and a proven interest in culture.
Trustees and young trustees will be asked to attend four board meetings a year and may be requested to undertake other duties, such as sitting on sub-committees. These are unpaid roles, though expenses for attending meetings will be paid. Young Trustees who require transport to Wigtown will be assisted.
Interested parties should in the first instance email their CV and a covering letter (no longer than two sides of A4) to the chair of the board, Sandra McDowall (sandra_mcdowall@outlook.com), to arrive no later than Friday 15 December. Further information about the festival's activities can be obtained by emailing anne@wigtownbookfestival.com.
Interviews, by phone or in person, will take place in early January. Successful applicants will be notified following WFC's February board meeting.
Save