With only one week to go before the start of the 20th Wigtown Book Festival I still haven't come to a decision about which day to go. It's a good two hour drive to Wigtown from here, and I can't really afford to stay over, so if I'm going to see anything at all I need to make a decision, fast! This taster list may help:
Only one week to go…
Has it really been a year? Wigtown Book Festival starts in seven days (gulp). But don't worry if you haven't had time to book your tickets yet. There's still plenty to choose from, while for any sold-out events we will be operating a waiting list.
From shark-fishing to the wonders of the brain, Europe's future to the amazing tales of black Tudors, pretty much all human life is here. We hope you will embrace the variety and explore in Wigtown this autumn, as we joyfully mark our 20th festival.
Celebrate 100 years of votes for women
And who better to celebrate with than Helen Pankhurst, great-granddaughter of suffragette leader Emmeline Pankhurst and a leading women's rights campaigner. On Sunday 23 September (12 noon), she will be discussing her book Deeds Not Words with the writer Aida Edemariam, charting the way that women's lives have changed since and offers powerful arguments for the way forward.
Play Whiskey for me…
We all love to watch a great chat between an author and a good interviewer. But sometimes a book cries out to be brought to life. And here it is. Whiskey and Ink (Saturday 22 September, 1.30pm) is a brilliant, funny and moving one-woman show based on New Yorker magazine essayist Leslie Jamison's book The Recovering: Intoxication and Its Aftermath. Welcome to an AA meeting like no other, as famous writers discuss whether literary greatness can be found at the bottom of a bottle. Jessica Pidsley plays Leslie Jamison, trying to make sense of it all. Have a look at a clip.
All shall have prizes…
As ever, this year's festival is full of award-winning writing. On the first weekend we host Costa Prize-winning novelist Andrew Miller and Suzanne O'Sullivan, who since her last visit to Wigtown has picked up the prestigious Wellcome Prize for science writing. Gavin Francis burst onto the literary scene when his book Empire Antarctica won the Scottish Mortgage Investment Trust Award, while only this month Nina Caplan won Louise Roederer Wine Book of the Year for The Wandering Vine. Find out about them below.
Gavin Francis –
Shapeshifters
Saturday 22 September | 6pm
Gavin Francis knows that to live means to change, as we grow, heal, learn and age. He looks at the transformations that trace the arc of human life, from inevitabilities, such as puberty or menopause, to milestones like pregnancy. Drawing not only on case studies, but on history, art, literature and myth, he shows that humanity's essence is mutability.
Andrew Miller – Now We Shall Be Entirely Free
Saturday 29 September | 1.30pm
The Costa Award-winning author of Pure and Ingenious Pain introduces his stunning historical novel, the tale of a traumatised soldier, back from the Napoleonic Wars, whose search for peace in the Hebrides turns into a nail-biting hunt to the death. "One of our most skillful chroniclers of the human heart and mind," Sunday Times.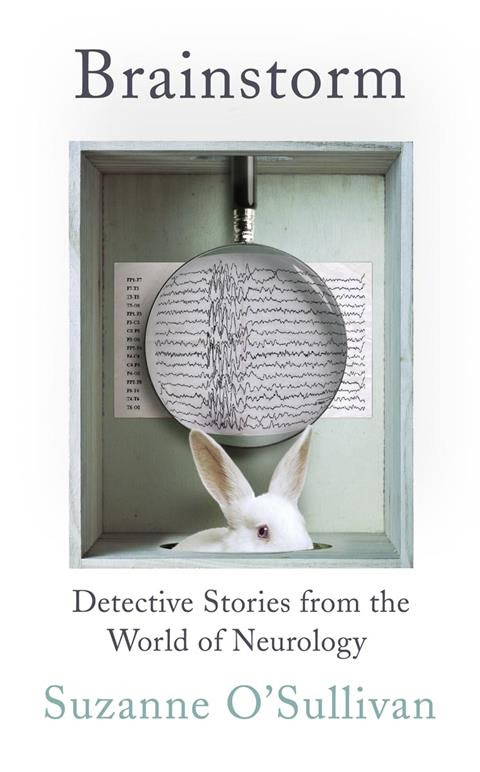 Suzanne O'Sullivan – Brainstorm
Saturday 22 September | 1.30pm
It's All in Your Head won the Wellcome Prize and in Brainstorm, Suzanne O'Sullivan turns her attention again to the oddity of our brains. From a man who sees cartoon characters running across the room, to a girl who turns into a ragdoll when she thinks of moving, revealing the infinite complexity of "the universe's most complex structure".
Nina Caplan – The Wandering Vine
Monday 24 September | 1.30pm
What did the Romans ever do for us? Well, there's wine. Nina Caplan took a meandering journey from Britain to Rome, exploring European culture and Jewish identity through a shared love of the grape. She discusses her vintage blend of travelogue, wine-writing and memoir and invites the audience to share a bottle. Strictly 18+
A whopper of a yarn
We're delighted to welcome from Norway the acclaimed writer Morten Strøksnes. He will be talking about his book Shark Drunk (Saturday 22 September, 12 noon), which tells the story of how he and an eccentric artist friend try to catch a very big fish from a very small boat. It's also a tale of obsession, enchantment and adventure, and a love song to the sea. Here's what The Economist books pages thought.
John Gray – Seven Types of
Atheism
One of Britain's leading philosophers talks about the importance of atheism in the modern world, revealing a tradition, in many ways as rich as religion itself.
James
MacMillan – Notes on a Life
Sir James MacMillan has established himself as Scotland's greatest living classical composer – whose work includes a fanfare for the Scottish Parliament.
Miranda Kaufmann – Black Tudors
Think you know the Tudors? Think again. Miranda Kaufmann's Black Tudors uncovers extraordinary tales of free Africans living in Renaissance Britain.
Book your tickets
You can book online, by telephone on 01988 403222 or in person at 11 North Main Street, Wigtown. We have a new booking system for 2018 so if you're buying tickets online you will receive an e-ticket to print at home or can request printed tickets to collect from the box office on arrival.
Festival Campsite
We are laying on a camping area for tents, offering the chance to sleep out under some of the darkest skies in Britain within a couple of minutes' walk of the festival site.
Basic facilities are provided – there will be toilets and a shower on site. There is a separate cooking area.
Cost: £12 per pitch per night. Limited availability. Pre-booking is essential. Please contact the box office on 01988 403222.
NB If you are looking for a caravan site please visit the Explore Wigtown website.
Tell your friends
Some people may have dropped off our mailing list since data protection rules changed in May. If you have family and friends who love the festival, make sure they don't miss out because they've missed the form that dropped through the post or into their inbox. Please share this email with them. They can then "opt in" here to receive our communications.
Wigtown Festival Company principal funders