I've already said this, and I don't think it can be said too often: the Wigtown Book Festival is twenty years old this year, and it's set to be a tremendous event. The team have worked their little cottons right off to make this year an über festive jamboree of literary joy; there's even have a campsite for that authentic festival feel. So if you're a book lover why not treat yourself to the literary equivalent of Paris fashion week in one of the most beguiling regions in the country? It's not too late to snap up a ticket or ten! Here's a hint of what you'll find:
The Countdown Starts Here
The festival starts in only two weeks, and while we get our heads down to add the finishing touches, here are some events we're sure will interest you.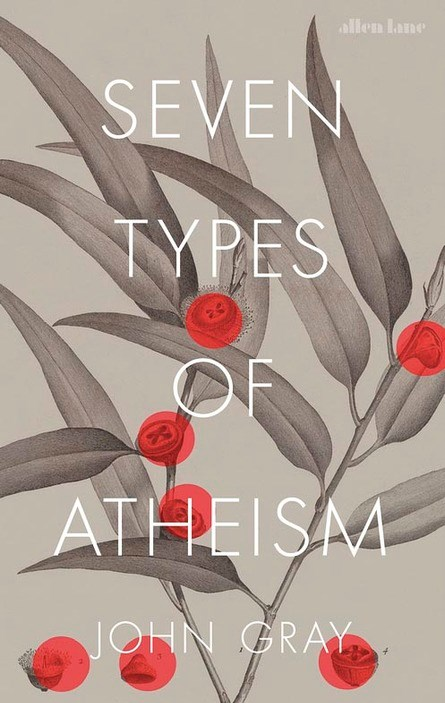 John Gray
Seven Type of Atheisum
One of Britain's most influential thinkers talks about the importance of atheism in the modern world, revealing a tradition, in many ways as rich as religion itself, and deeply entwined with what is often crudely seen as its "opposite". John Gray is Emeritus Professor of European Thought at the London School of Economics. His major books include Straw Dogs, Black Mass and The Silence of Animals.
Gavin Francis
Shapeshifters
Award-winning writer and doctor Gavin Francis knows that to live means to change, as we grow, heal, learn and age. He looks at the transformations that trace the arc of human life.
Nina Caplan
The Wandering Vine
What did the Romans ever do for us? Well, there's wine. Nina Caplan discusses her vintage blend of travelogue, wine-writing and memoir and invites you to share a bottle.
Edward Stourton
Auntie's War
Love it or hate it, the BBC has reflected our lives and told our stories, no more so than during the second world war. Ed Stourton offers a love letter to the golden age of broadcasting.
Guy Stagg
The Crossway
In 2013, Guy Stagg made a 10-month, 5,500 kilometre pilgrimage from Canterbury to Jerusalem. He talks about his adventure.
Miranda Kaufmann
Black Tudors
Shortlisted for the Wolfson History Prize, Black Tudors uncovers extraordinary tales of free Africans living in Renaissance Britain.
Ed Vulliamy
When Words Fail
Ed Vulliamy talks about 16 life-changing concerts. He asks: would the world be a better place if we listened more and talked less?
Imogen Hermes Gowar
The Mermaid and Mrs Hancock
Shortlisted for the Women's Prize for Fiction, The Mermaid and Mrs Hancock marks the arrival of a wonderful new voice. Set in 1780s London, it's a rollicking tale about desire and ambition. Join us for a conversation ranging from mermaids and madams to the importance of optimism.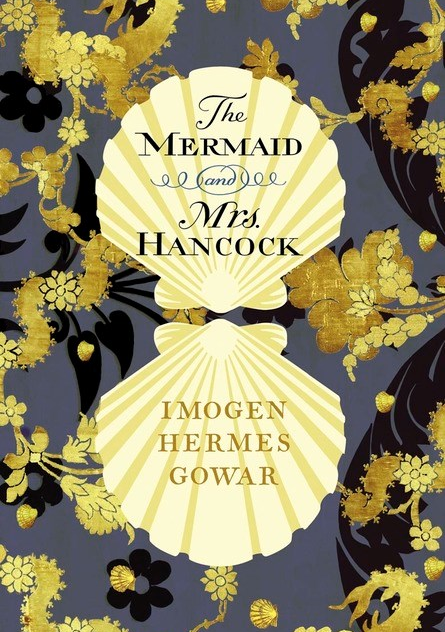 Ruth Hogan
The Wisdom of Sally Red Shoes
Crushed by a personal tragedy, Masha swims underwater to escape the world. But a chance meeting with two women, including mysterious bag lady Sally Red Shoes, offers hope.
Andrew Miller
Now We Shall Be Entirely Free
The Costa Award-winning author Andrew Miller tells of a traumatised soldier's search for peace in the Hebrides which turns into a nail-biting hunt to the death.
John Boyne
A Ladder to the
Sky
Author of The Boy in the Striped Pyjamas, John Boyne introduces his new novel. A Ladder to the Sky is the tale of a thieving novelist who will stop at nothing to get to the top of his profession.
Patrick Gale
Take Nothing With You
Set partly in the Borders, Take Nothing With You charts a collision between childish hero worship and messy adult love lives.
Emma Healey
Whistle in the
Dark
When a 15-year-old girl is found after vanishing for four days, she will not say what happened. Can her distraught mother find out?
Malachy Tallack
The Valley at the Centre of the World
The Valley at the Centre of the World is a tale of love and grief, family and inheritance, rapid change and an age-old way of life in Shetland.
Please help bring Big Wig to life…
Big Wig is our new children's festival character who aims to inspire our youngest festival-goers to read and write. We'd be really grateful for your support to bring him off the page and into real life. Please consider donating.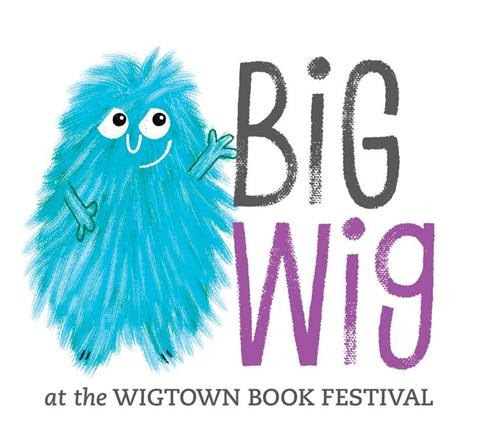 Book your tickets
You can book online, by telephone on 01988 403222 or in person at 11 North Main Street, Wigtown. We have a new booking system for 2018 so if you're buying tickets online you will receive an e-ticket to print at home or can request printed tickets to collect from the box office on arrival.
Festival Campsite
We are laying on a camping area for tents, offering the chance to sleep out under some of the darkest skies in Britain within a couple of minutes' walk of the festival site.
Basic facilities are provided – there will be toilets and a shower on site. There is a separate cooking area.
Cost: £12 per pitch per night. Limited availability. Pre-booking is essential. Please contact the box office on 01988 403222.
NB If you are looking for a caravan site please visit the Explore Wigtown website.
Tell your friends
Some people may have dropped off our mailing list since data protection rules changed in May. If you have family and friends who love the festival, make sure they don't miss out because they've missed the form that dropped through the post or into their inbox. Please share this email with them. They can then "opt in" here to receive our communications.
Wigtown Festival Company principal funders