In my inbox this morning:
---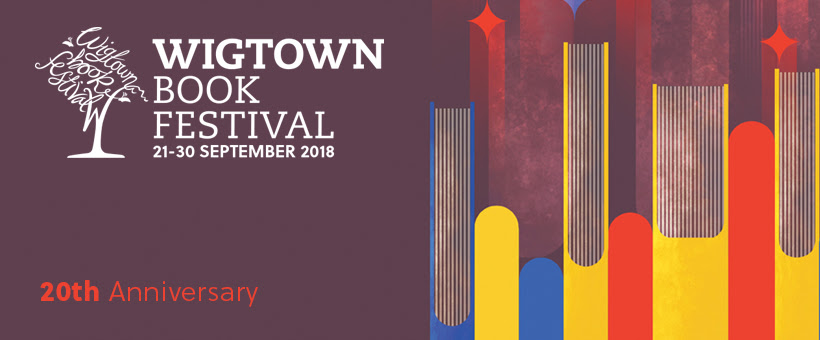 Wigtown Book Festival
21-30 September 2018
In May 1998, when Wigtown became the national Book Town, Google was a twinkle in its founders' eyes, Scotland's Parliament didn't exist and the UK was championing European expansion. What a difference two decades make. And what a difference Book Town status has made to Wigtown.
Over 10-days this September, we celebrate those two decades with a programme of more than 250 events for adults, young people and children. We welcome returning speakers such as Clare Balding, Susan Calman and Richard Holloway, and many first-timers including Ann Cleeves, Andy Goldsworthy, John Gray and Ruth Jones. We debate Europe's Future, create the largest visual arts exhibition Wigtown will ever see, and get out and about in the local area by land and by sea.
We hope you'll join us and stay awhile as we celebrate our 20th anniversary.
Box Office Open
You can book online, by telephone on 01988 403222 or in person at 11 North Main Street, Wigtown. We have a new booking system for 2018 so if you're buying tickets online you will receive an e-ticket to print at home or can request printed tickets to collect from the box office on arrival.
Tell your friends
Some people may have dropped off our mailing list since data protection rules changed in May. If you have family and friends who love the festival, make sure they don't miss out because they've missed the form that dropped through the post or into their inbox. Please share this email with them. They can then "opt in" here to receive our communications.
Wigtown Festival Company principal funders